Title:
FHA state meeting - 1947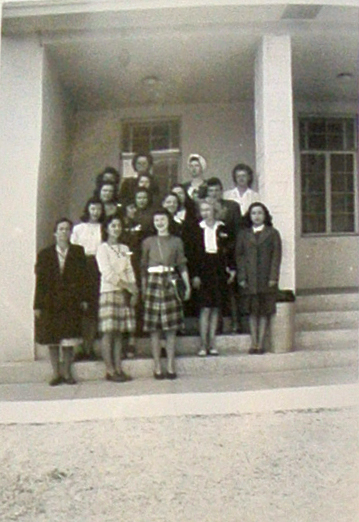 Description:
Yucca District Future Homemakers of America delegates at the state meeting in Tempe.
The FHA club sought teach teenage girls how to keep house for their future husbands.
In 1999, the national organization changed its name to Family, Career and Community Leaders of America (FCCLA).
Creator:
Tombstone High School staff
Temporal coverage:
1940s (1940-1949)
Locality:
Tempe, Tombstone
Rights statement:
Copyright, Tombstone Unified School District.