Title:
Mayor Allie Kimbrell - 1969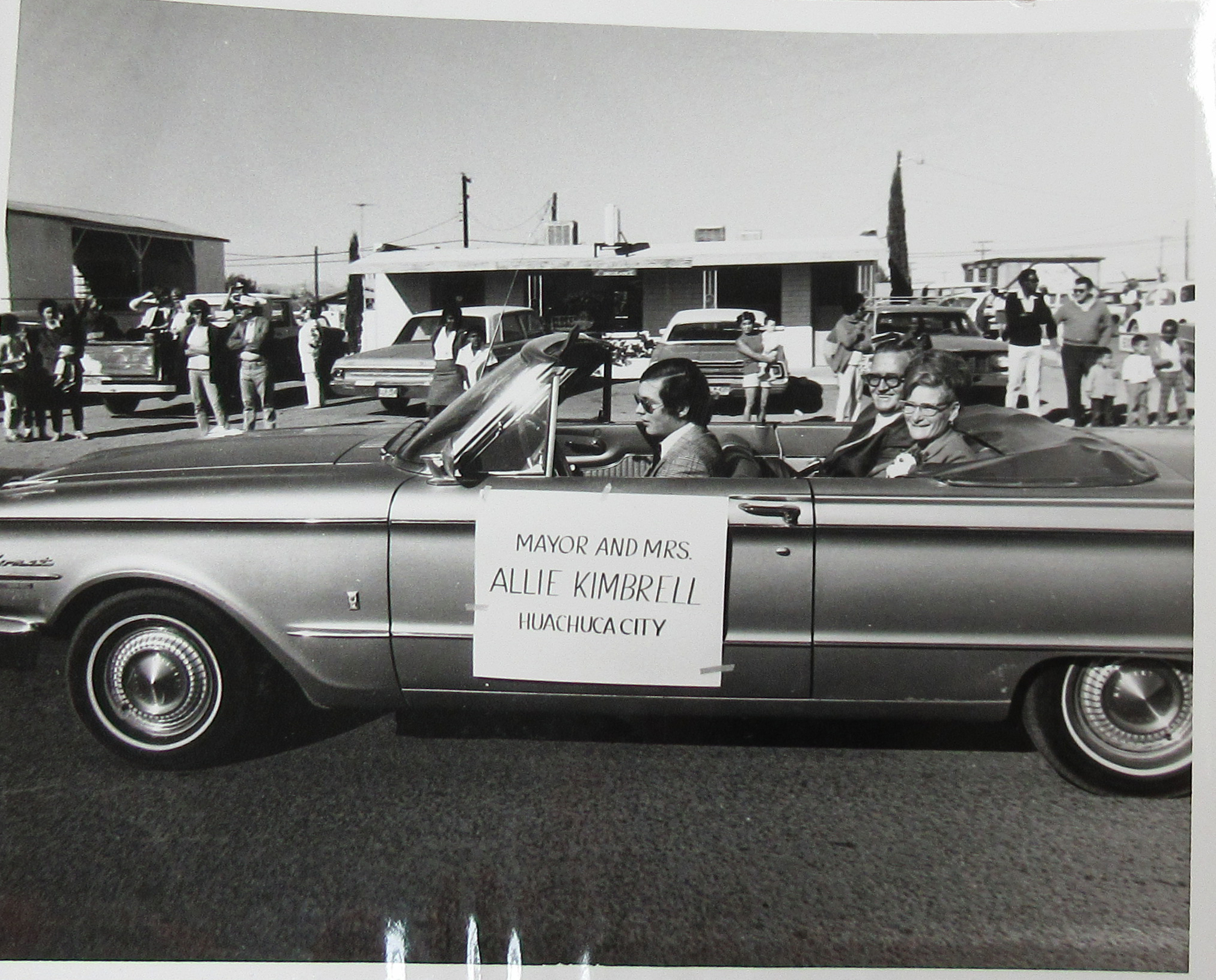 Description:
Allie Kimbrell was elected as mayor of Huachuca City by city council in 1968 after the previous mayor Morton Milliken resigned.
Kimbrell grew up on a farm in Arkansas and worked in the civil service in the 1950s. He transferred to Fort Huachuca in 1961. He went on to be active in the volunteer fire department, the Lions Club, and city council in Huachuca City.
In 1972, Huachuca City park Kimbrell Field was dedicated to honor Kimbrell who was a supporter of the town's Little League program.
Temporal coverage:
1960s (1960-1969)
Rights statement:
Copyright, Town of Huachuca City. Educational use permitted.