Title:
Resolution 266 regarding library - 1979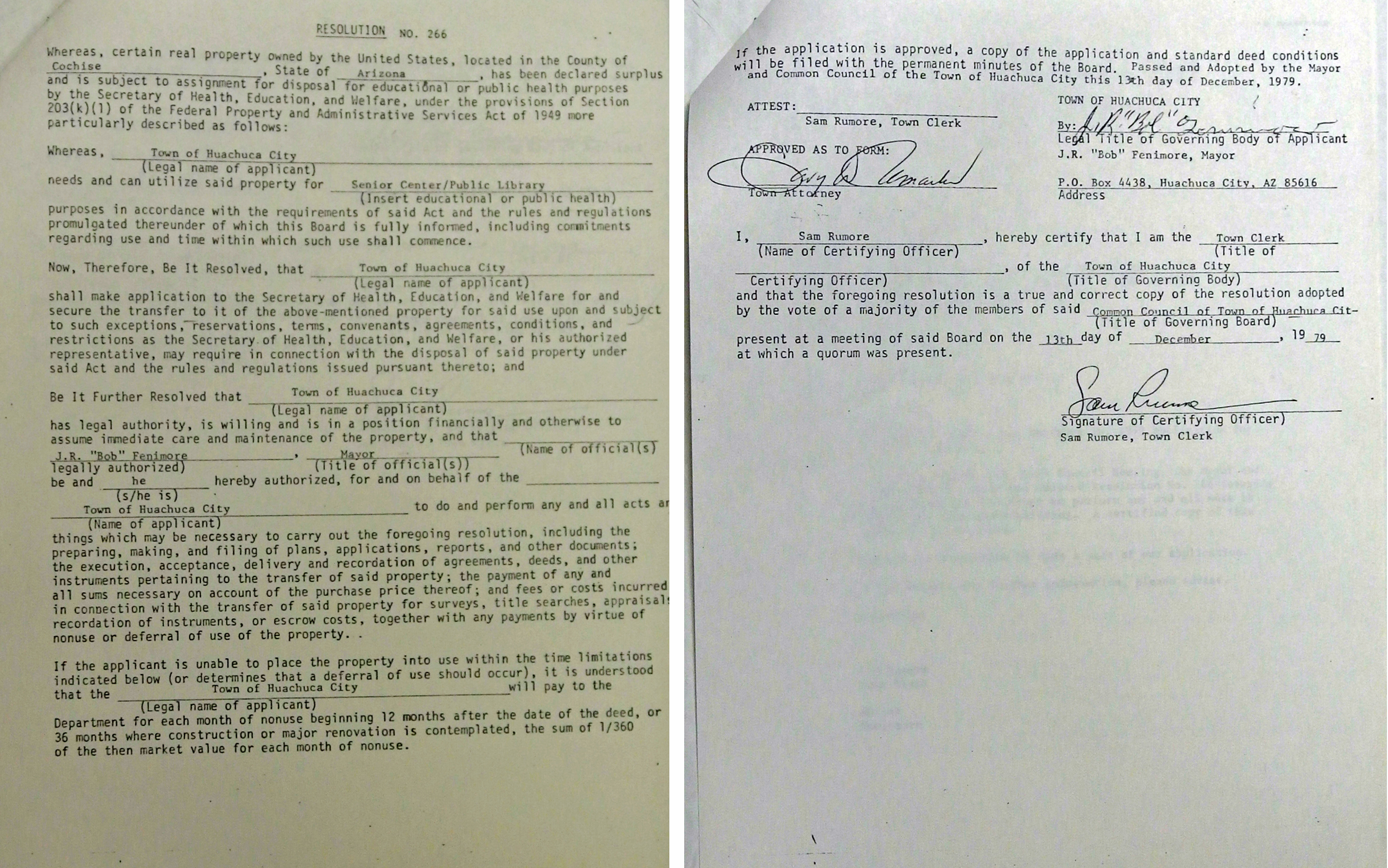 Description:
This town resolution authorizes the acquisition of a surplus building from Fort Huachuca to serve as the library.
The Huachuca City Library was begun in 1958 and was originally housed in the community center building in lower Huachuca City. The library was later moved to the Huachuca City School. Then in 1979, as described in this letter, the city bought a surplus Apache Flats building from Fort Huachuca and relocated it to Gonzales Street to house the library in its own building.
In 1992, that building was sold to Michael Sherman, and it was moved. At that point, a new building was built on Gonzales, and that is where the library is currently located.
Creator:
Town of Huachuca City
Temporal coverage:
1970s (1970-1979)
Rights statement:
Copyright, Town of Huachuca City. Educational use permitted.