Title:
HC business ads - 1982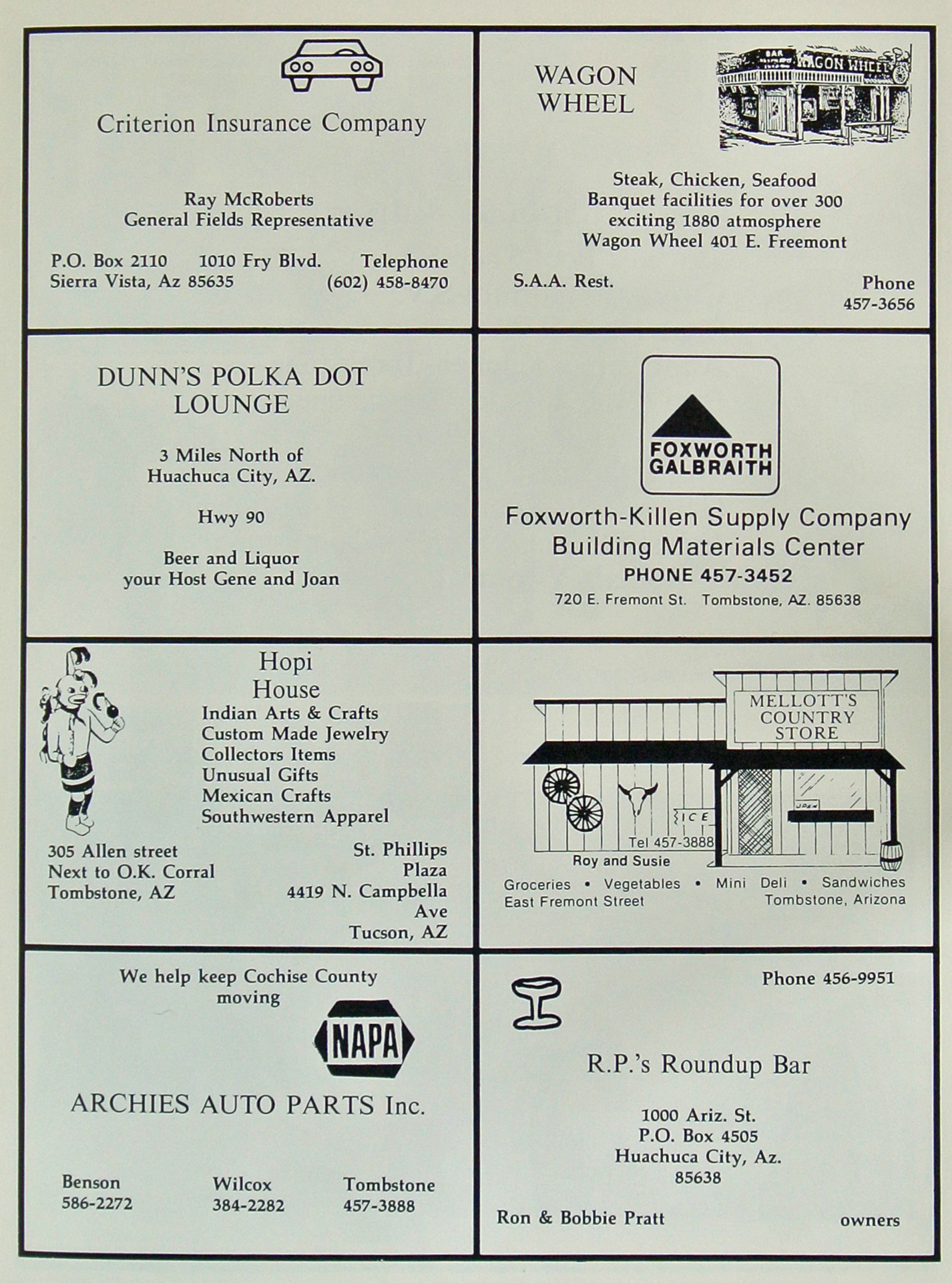 Description:
These are advertisements from local businesses that were placed in the Tombstone High School yearbook in 1982.
RP's Roundup Bar, was run by Bobbie Pratt (Williams), who later opened BJ's Cantina located where Dust til Dawn was more recently.
Creator:
Tombstone High School staff
Temporal coverage:
1980s (1980-1989)
Locality:
Huachuca City, Tombstone
Rights statement:
Copyright, Tombstone Unified School District.