Title:
Huachuca City School kinder class photo - 1970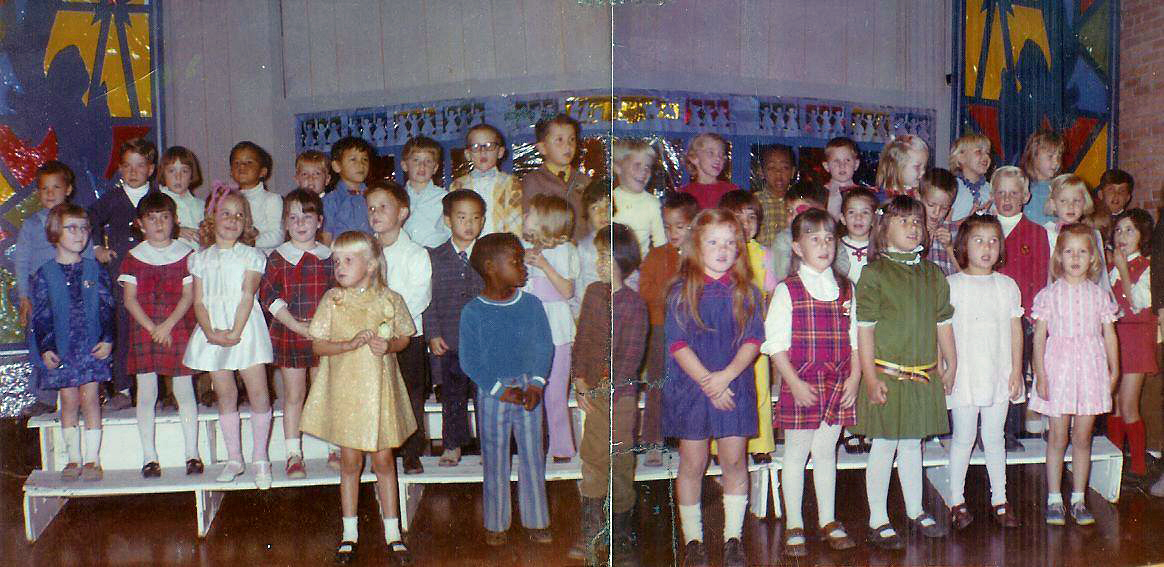 Description:
This is a picture of Huachuca City School's kindergarten class in 1970. It includes Sheri Parizek Zimpelman, Caroline Jackman Galmarini, Elizabeth Hunt-Lucarini, Laura Adams Smeal, Pierre Hollis Taxis, Kathy Schlosser, Olivia Rodriguez, Marvin Alexander, Susan Haynes, Laura Wenc, Donald Bailey, Shannon Kirkman Rouillard, Jessica Ritter Meinhardt, and Debbie Vesco.
Creator:
Huachuca City School yearbook staff
Temporal coverage:
1970s (1970-1979)
Rights statement:
Copyright, Tombstone Unified School District.