Title:
Tombstone homecoming - 1969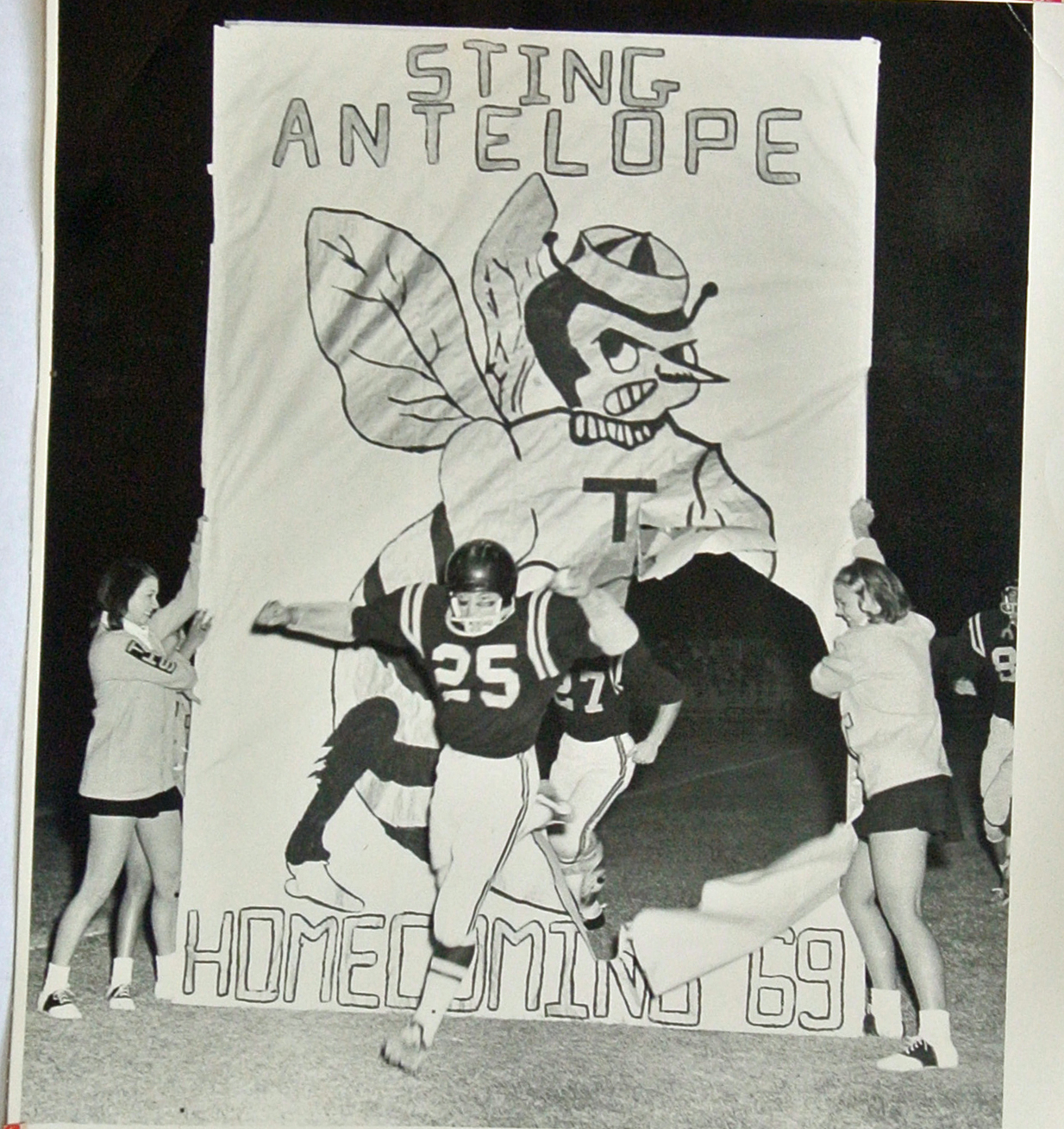 Description:
This photo shows football players entering the stadium for the 1969 Tombstone High School homecoming game. The yellow jacket is the school's mascot. Antelope High School was the opposing team. The cheerleaders in this picture are Dawn Kessler and Trudy Farr.
Temporal coverage:
1960s (1960-1969)
Rights statement:
Copyright, Tombstone Unified School District.