Title:
Fact sheet for new Tombstone High School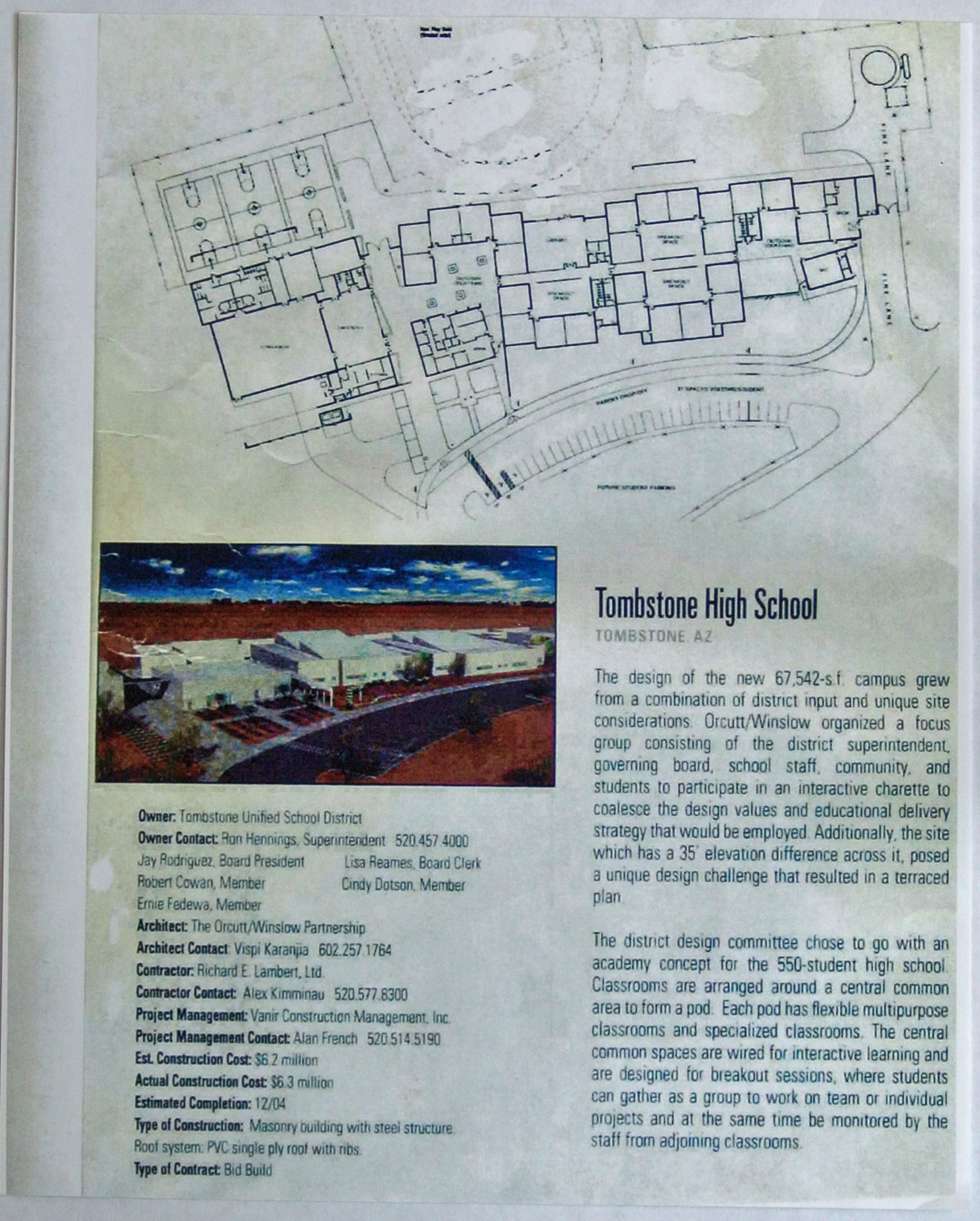 Description:
This fact sheet describes the new Tombstone High School building, which was completed in 2006. It includes a floor plan and details about the architects, contractors, construction cost, and design.
Temporal coverage:
2000s (2000-2009)
Rights statement:
Copyright, Tombstone Unified School District.