Title:
School furniture from old Tombstone High School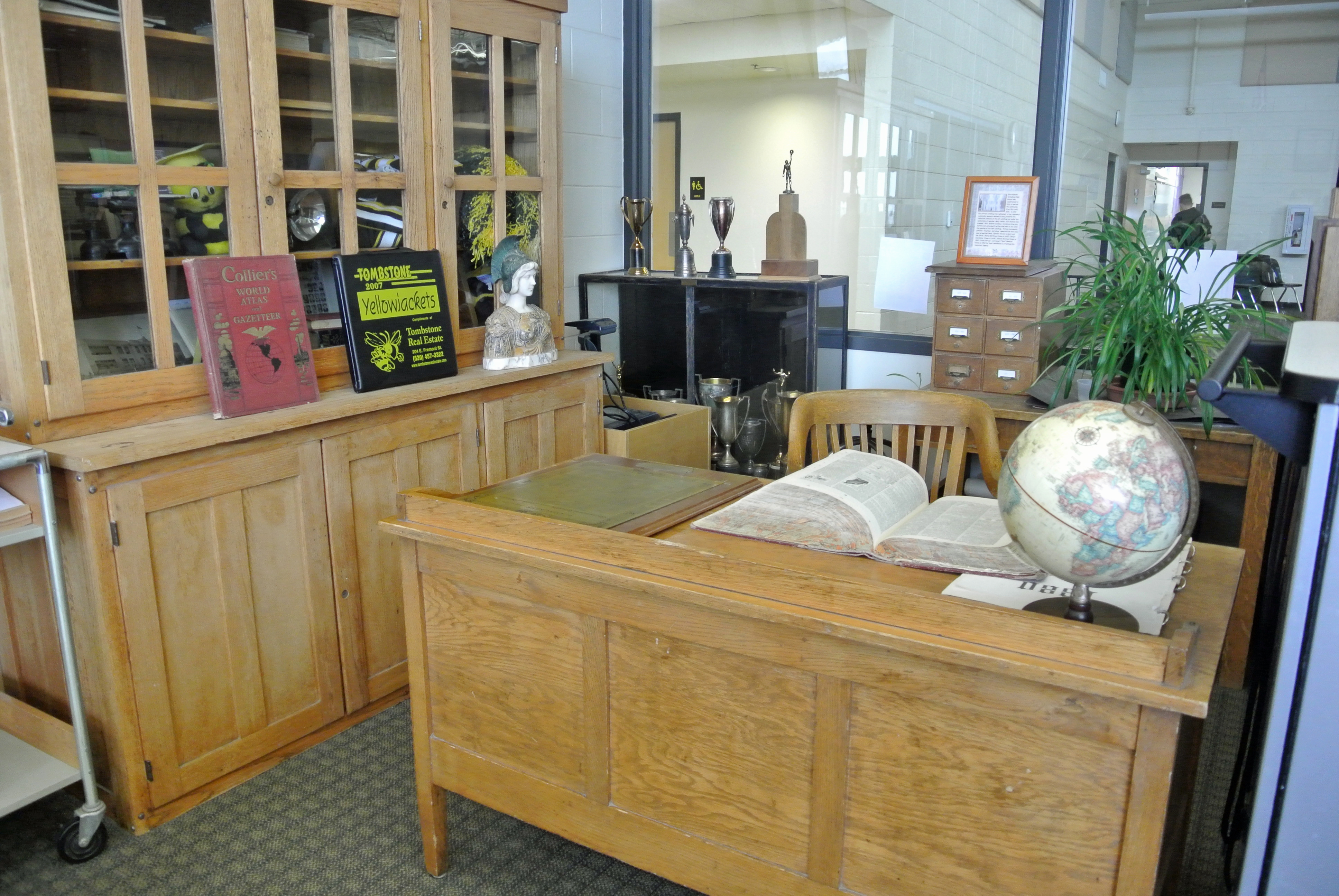 Description:
This old desk and storage hutch is from the old Tombstone High School. It is now in the new high school library and houses various historical artifacts from the school.
The original Tombstone High School was constructed in 1922 and was open until 2006, when the school moved. Under the leadership of teacher Mary Perez, a museum of items, in which this is housed, was created to preserve the history of the old building.
Temporal coverage:
1950s (1950-1959), 1960s (1960-1969), 1970s (1970-1979), 1980s (1980-1989), 1990s (1990-1999)
Rights statement:
Copyright, Tombstone Unified School District.