Title:
Relay race baton - 1940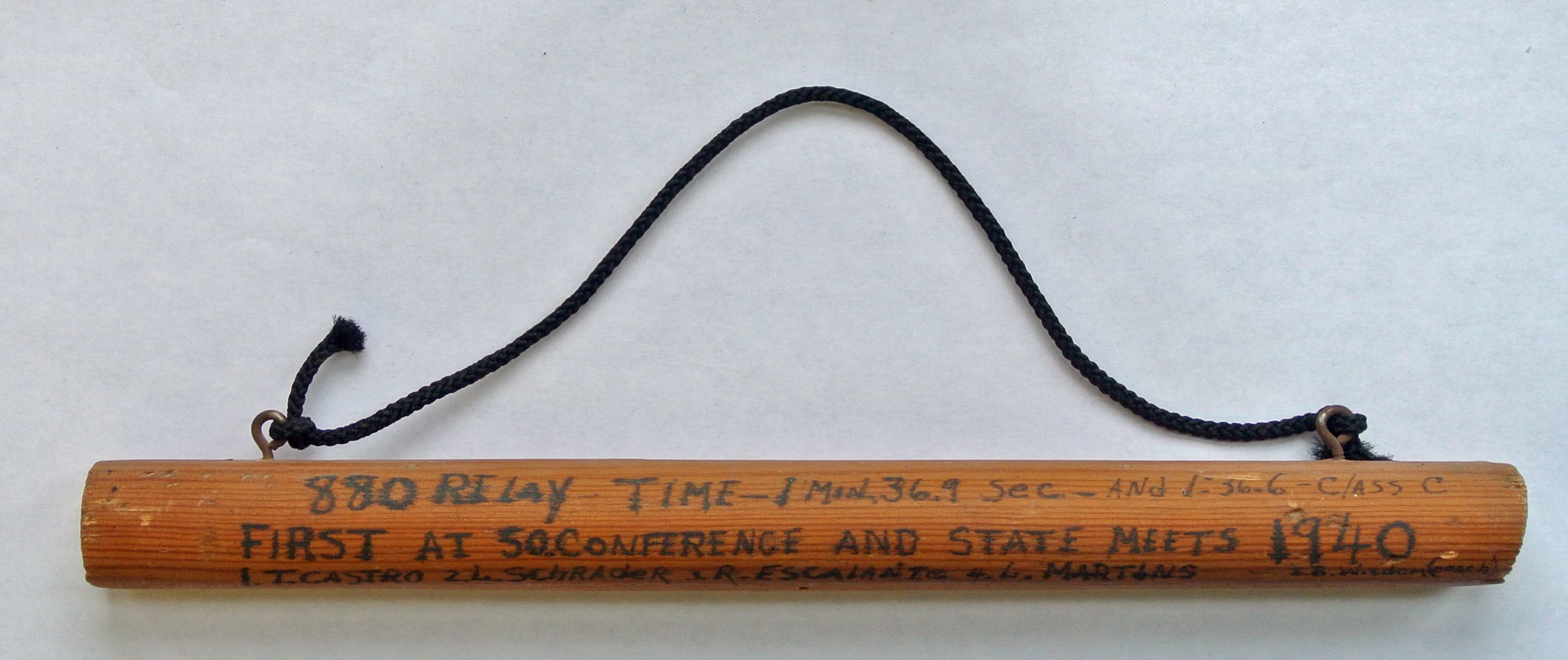 Description:
This wooden relay race baton commemorates the Tombstone High School's first place at the conference and state 880 relay race in 1940. The time was 1 minute 36.9 seconds. The coach was J.B. Wisdom. On the team were T. Castro, L. Schrader, R. Escalante, and L. Martins.
Temporal coverage:
1940s (1940-1949)
Rights statement:
Copyright, Tombstone Unified School District.