Title:
Wooden football chart - 1937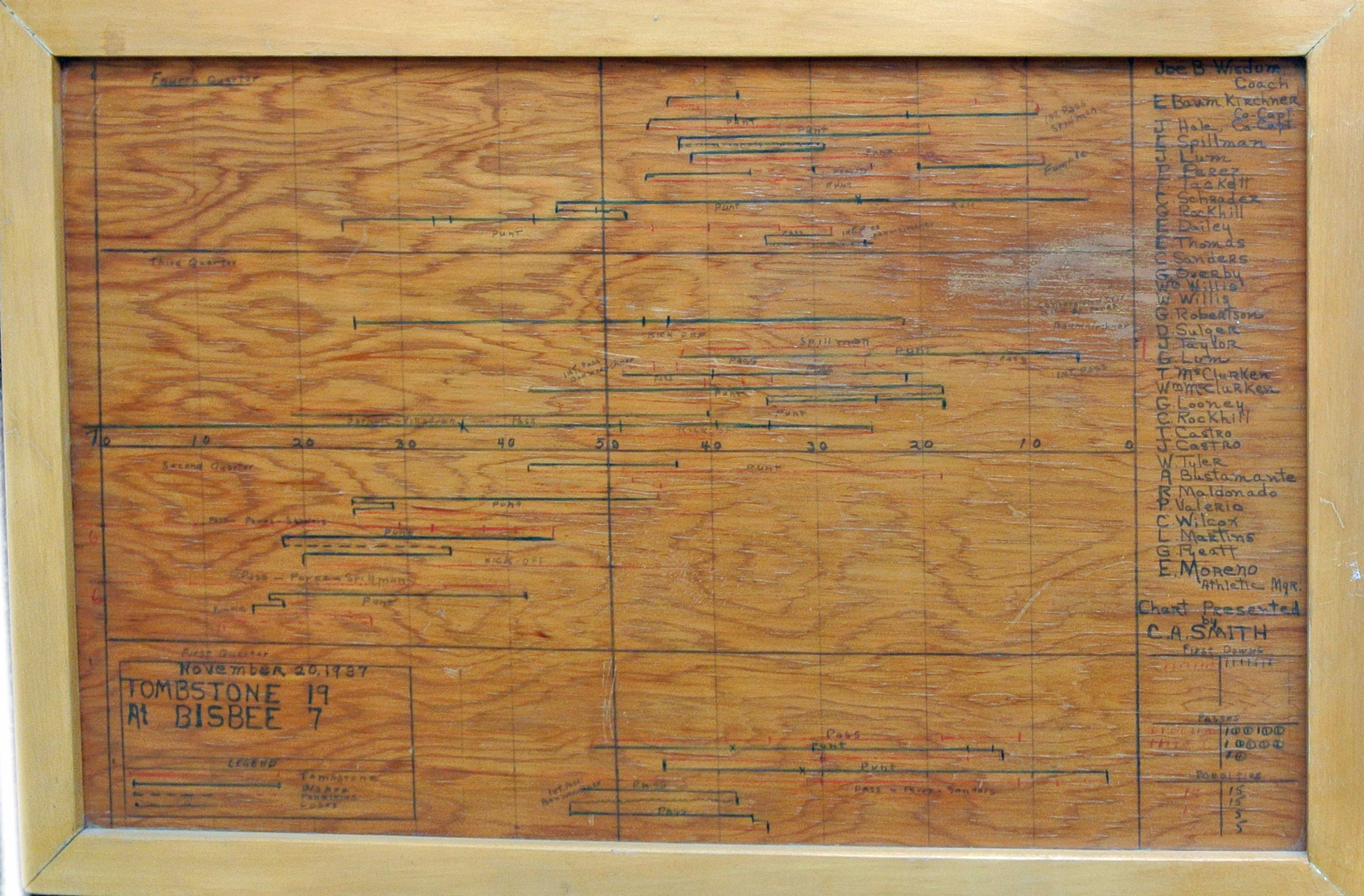 Description:
This wooden board shows the plays in a Nov. 20, 1937 high school football game between Tombstone High School and Bisbee High School. The final score was Tombstone 19 to Bisbee 7. The coach was Joe B. Wisdom. On the team was David Sulger who would become the first mayor of Huachuca City.
Temporal coverage:
1930s (1930-1939)
Rights statement:
Copyright, Tombstone Unified School District.